...the ability to adjust. With the Covid Delta variant sweeping through, and the vaccinated at risk of infection and illness (though, apparently, without grave consequence), I am either the canary in a coal mine, a guinea pig or a sitting duck.
I learned that a fully vaccinated attendee at my Friday HC in Arvada CO got a positive test result the day after the show (from an earlier PCR test). And, wüncha knowit, I shook the gentleman's hand. Three seconds of contact, and ten seconds of unmasked conversation, and now all bets are off. I canceled my indoor Berthoud HC, but thankfully had scheduled a ticketed live stream for that night.
Twenty gracious DanFammers showed up and helped save the day. I upgraded the audio to bring it to CoronaZone quality, and carried on in a mostly-requests show. Host Terry Georgia's next door neighbors, The Hales, who were originally coming in person, joined the stream in what can only be described as the best seat in the house. To wit...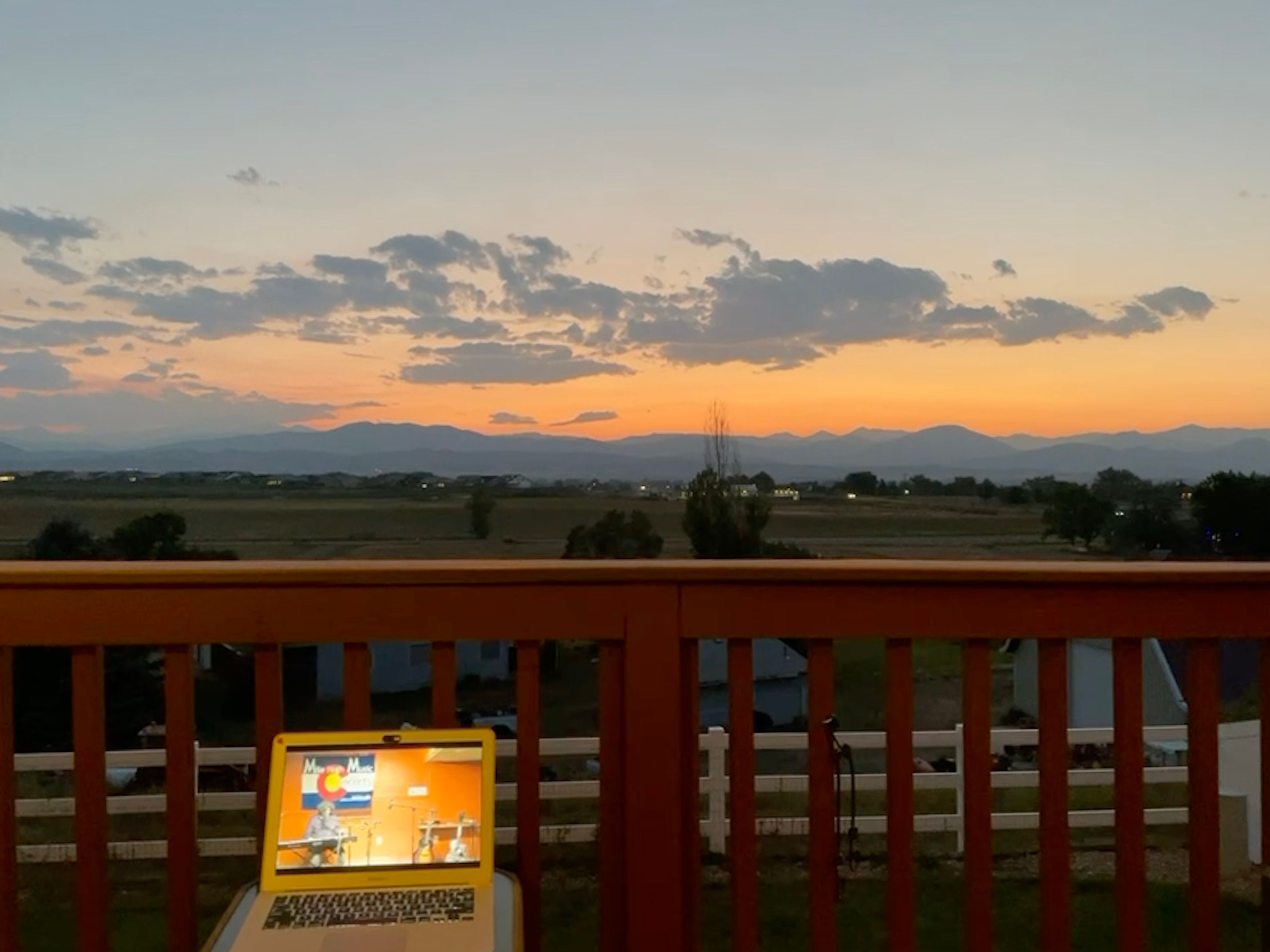 Today's show in Monument CO will go on as planned, with significant upticks to masking, distancing, Dan-itizing and use of plastic. After today, my next shows are next weekend in Minnesota. There is time to get properly tested and assure the health of everyone I might come in contact with.
So far I feel fine, but then, after two days, that would be normal. We'll see what happens by Wednesday. Fingers crossed. And heavily sanitized.